Last night DW and I had dinner at the Frying Pan on the west-side.  The Frying Pan isn't really a restaurant though, it's a 1930's era lightship on pier 66.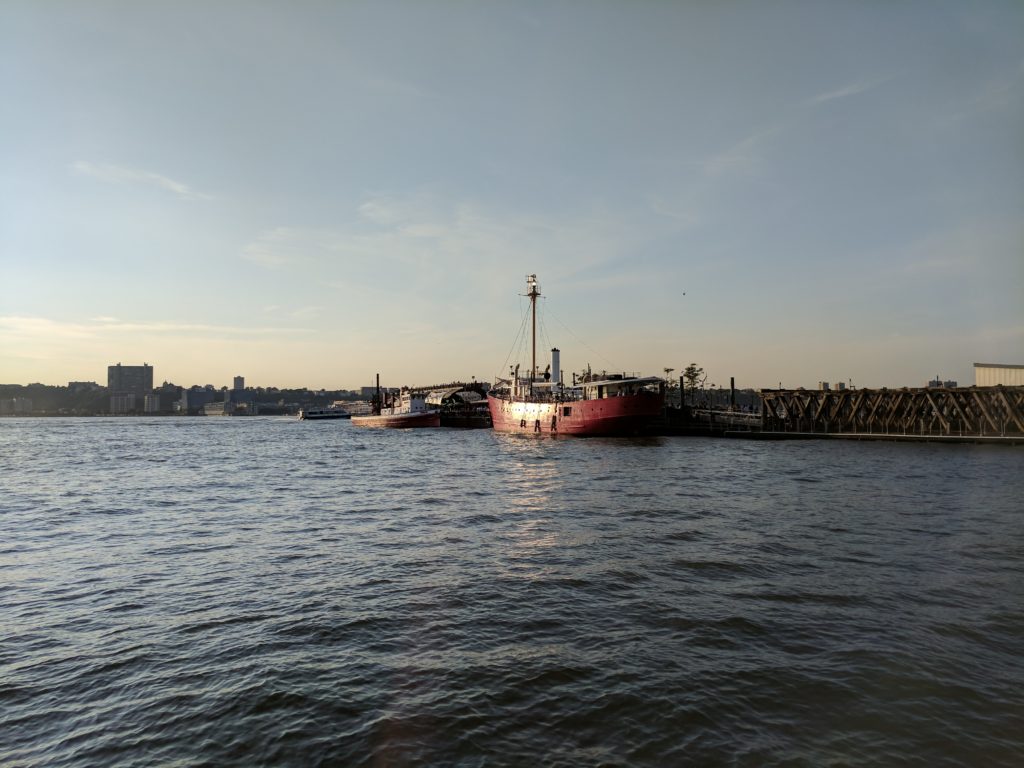 A lightship is a big, heavy, vessel that serves as a light house in areas where the water is too deep to construct your favourite type of illuminating-tower.  The Frying Pan was named for the Frying Pan Shoals just off Cape Fear in North Carolina.  It served there until 1965 when it was replaced by a light tower (now possible because of advancements and techniques in oil-drilling platforms).  It was decommissioned for about 20 years, until it accidentally sunk and stayed in its under-watery home for 10 years.  It was then restored (mostly on the outside, the inside is apparently still quite 'sunkish') and now serves as a restaurant / party venue in New York.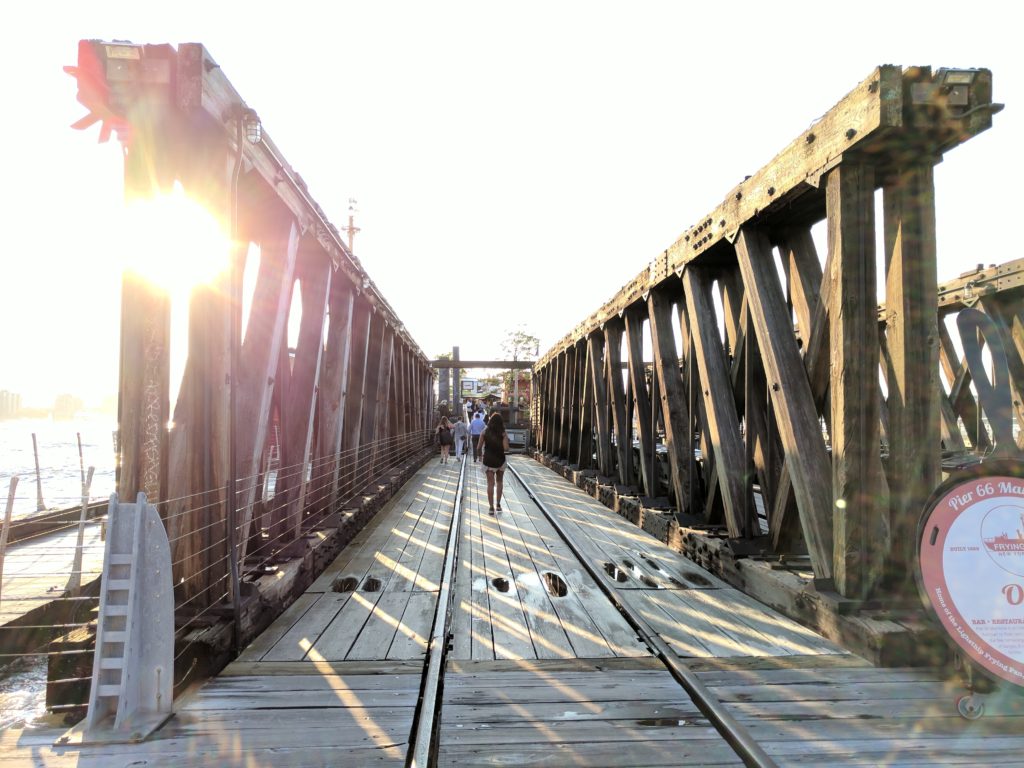 This was my favourite excursion in New York so far.  From the wooden trolleyway that serves as an entrance, the gentle bobbing of the boat as you eat, through to the great views of the City and the sailboats (/jetskis) crossing the Hudson, this is truly a great and relaxing experience.
The food wasn't too shabby either!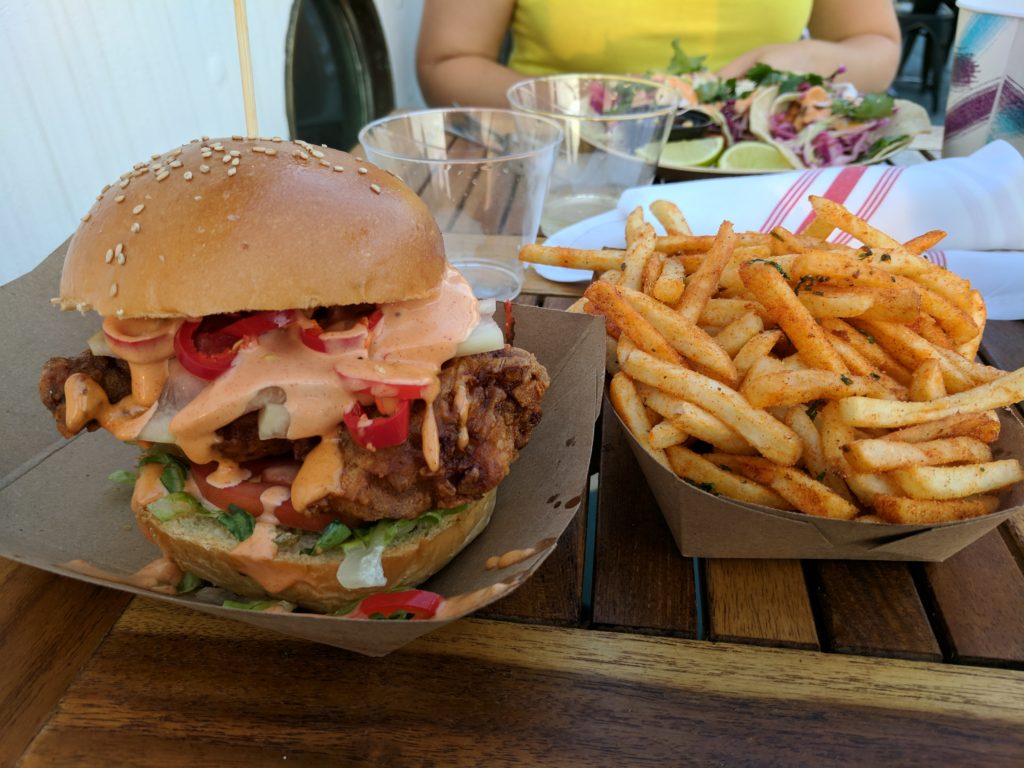 My only gripe was that the bouncer refused to accept my ID (IDNYC) which is a tad perplexing as it's a government issued document.