On one of our wanders down-town we spotted this: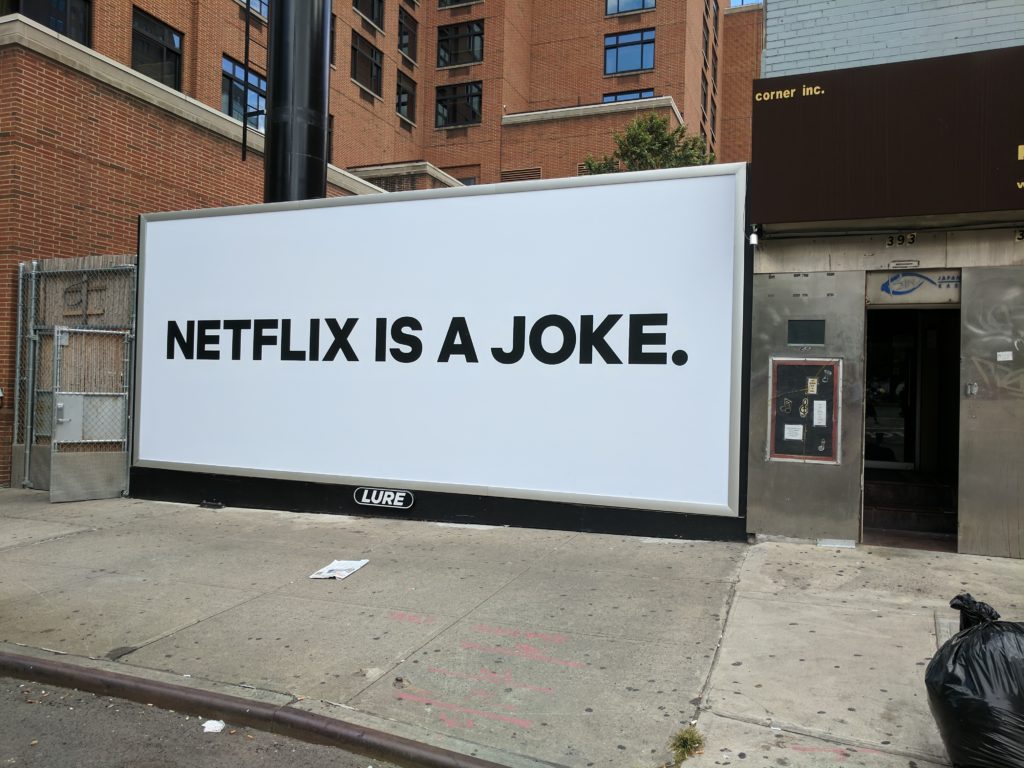 So either someone really hates Netflix, or this is the start of a viral marketing campaign.
Dissapointingly it seems to be the latter – they are going to evolve to promote Netflix's comedic lineup.
Later that evening we spotted this: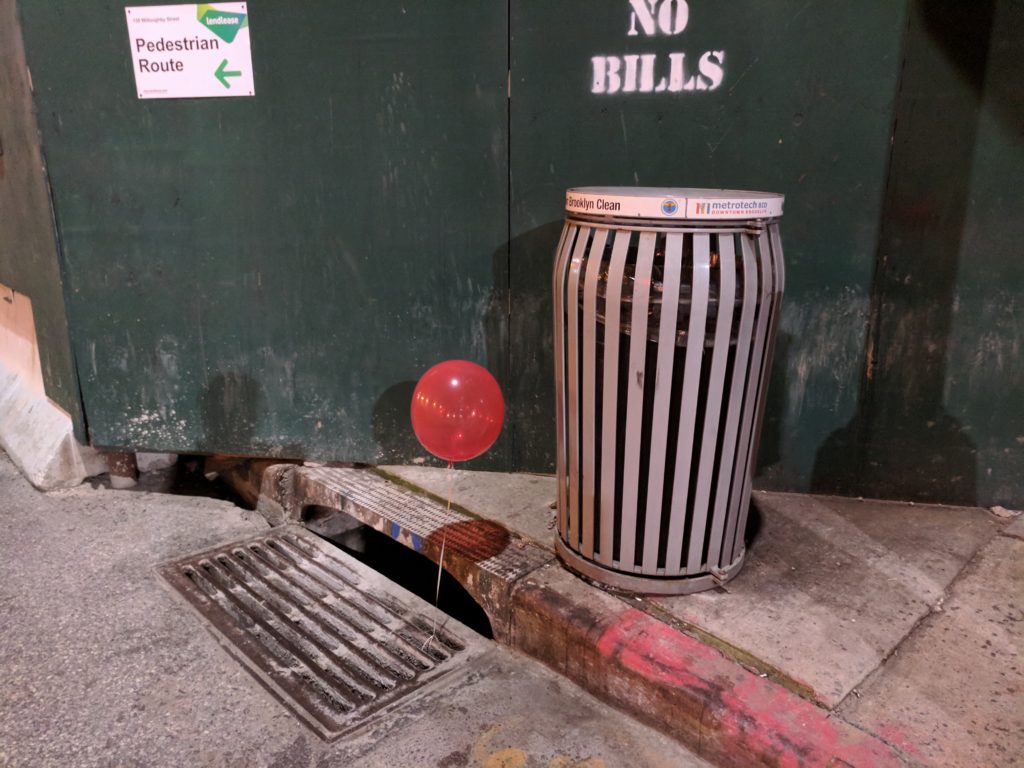 Now that's a creepy sight!